Intern Feature: Joalda Morancy
Written By: Allison Bailey, ECOSTRESS Applied Sciences
Joalda Morancy is an intern with the Carbon Cycles and Ecosystems Group at JPL. They use They/Them pronouns. 
The allure of space is palpable in Tampa, Florida, with the glimmer of evening stars bouncing off the balmy coastal waters and the promise of new exploration just a 2-hour drive east at the Kennedy Space Center on Merritt Island. But for Joalda Morancy, neither spending their formative years in Tampa nor being afforded the opportunities that other kids dream of, like Space Camp, sparked the passion for Space exploration, but YouTube did.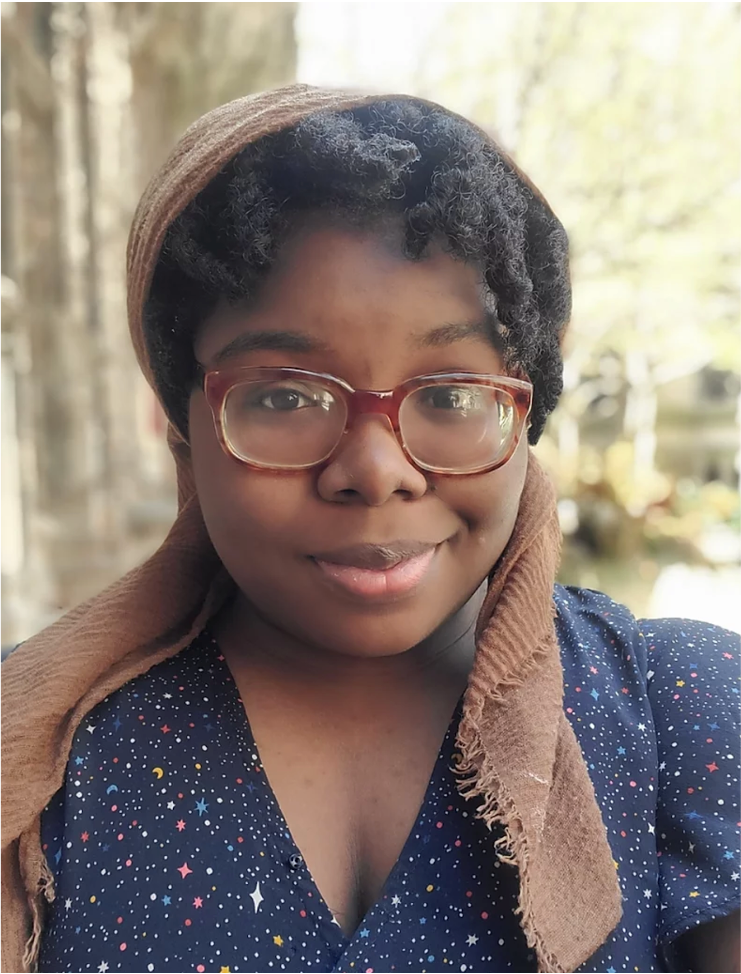 "I was on YouTube one day scouring through videos. A video showed up in my recommendation feed, and it was a video of astronaut Chris Hadfield at a Space station making a peanut butter sandwich in Space," stated Morancy. Thus began the self-indulgent research wormhole within the deep abyss of the interwebs, learning the mysteries of all things Space. 
Morancy is now three years into their studies in Astrophysics and Geophysics at the University of Chicago, carrying on the passion for Space that one "peanut butter sandwich in Space" video sparked.  After several attempts at an internship with NASA, Morancy was finally accepted onto the Carbon Cycles and Ecosystems Group with JPL last year. 
A typical day at JPL for Morancy seems to be on par with what they do best, scouring the news feeds for current climate events and historical trends that they can analyze through ECOSTRESS data. Morancy pulls ECOSTRESS data to generate maps via QGIS to monitor and analyze the thermal effects of the climate events they find. 
"The mission has made me have a bigger appreciation for Earth Sciences than I did before," stated Morancy.  "I like ECOSTRESS because of its versatility; I can understand how processes on earth work better. There are so many different things you can do with the data," stated Morancy. 
When Morancy isn't deep in their studies or analyzing global climate events, they are on a sci-fi adventure pushing their way through the '100 books in one-year' challenge; so far, nothing competes with their favorite book, The Martian. Armed with the talent of playing the saxophone and a zest for The Strokes, a popular indie rock band from the early 2000s, there is a depth and breadth to Morancy that will take them far. 
While this may be the first you've heard of Morancy, we're sure this won't be the last as they strive to become an astronaut. Maybe one day, a video of Morancy making a 'PB & J' in Space will inspire another kid to stop their endless media scroll and deep dive into the mysteries of Space.